When you first sign up with ADFConverter you're going to receive a dedicated email address with us, similar to
1000@adfconverter.com
.
You need to inform all your lead providers to send their leads to this new email address.
You will also find this email at the top of most of your account pages after you've logged in.
1. Once you're logged in, you'll go to "Intake Sheet" and select "Create New Intake Sheet"

2. An intake sheet is where you can create all the rules for each individual Third party vendor.

3. Rules can vary and we have a full list of possibility that you can run on our system. You will need to have a sample lead from the vendor you are entering and paste the ADF in the left box. This will help validate your rules as you add them.

4. After the rules have been entered, you need to click "Save Rules"

5 The click "View Modified XML" in order to see if the rules have been applied as you wish.

6. Click "Next" at the bottom

7. You will be taken back to the Intake Sheet Tally, where you will select the sheet you've just created. You'll see its list status as "Draft" and you then click "Publish" for it to go live.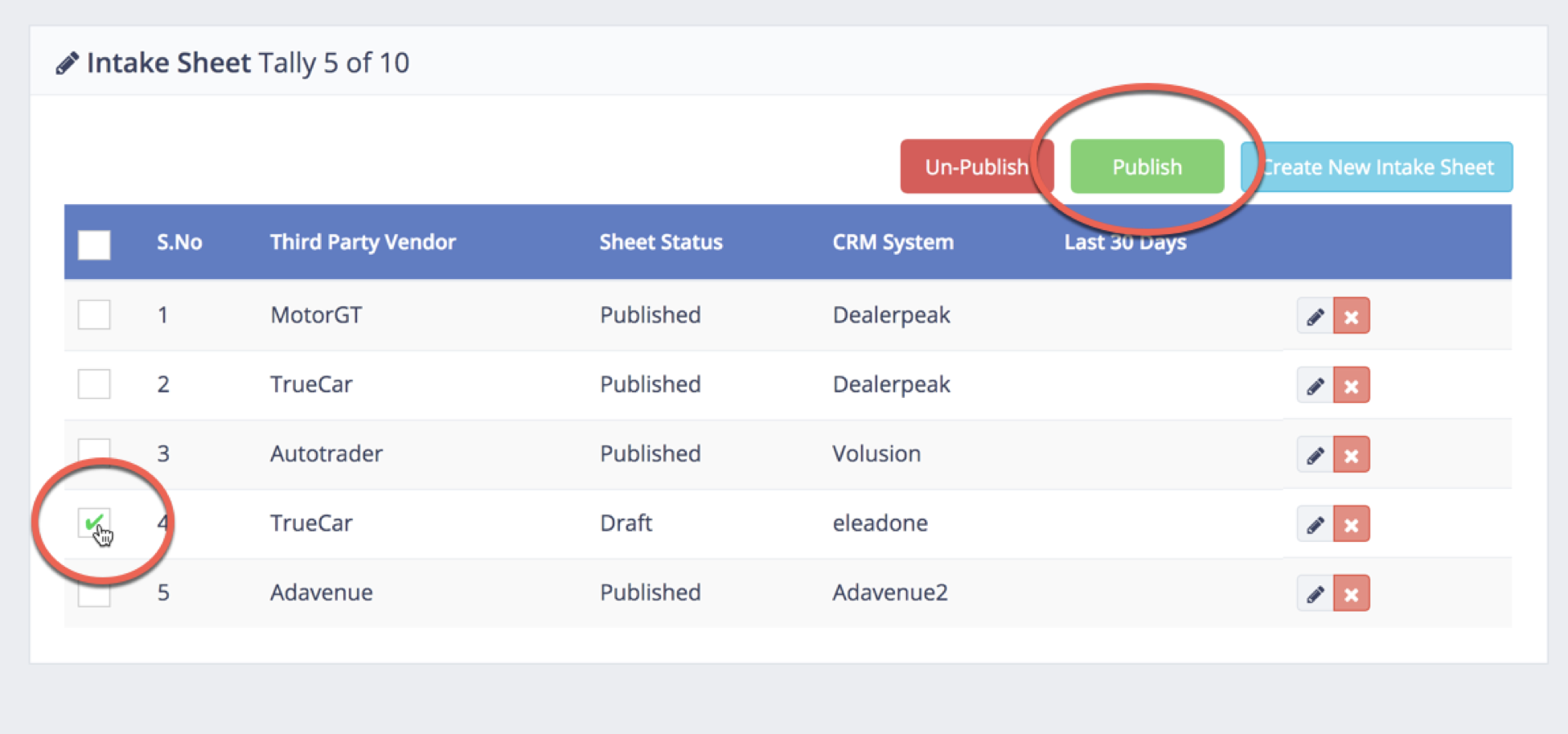 8. It is recommended to send a test email and ensure that it goes into your "Mailbox" and is parsed to your "Send" box as well